Shopify
Getting the code
Log in to your uCalc account and open the page with the list of projects. Click on the menu and select Get code:
A window with HTML code will appear. Copy the code from it:
Adding the calculator to the page
Go to managing your Shopify site. Under the Online Store section (1), choose Pages (2) and click Add page to create a new page (3):
In the Editor, click the Show HTML button (1), paste the calculator code you copied before (2) and click Save (3):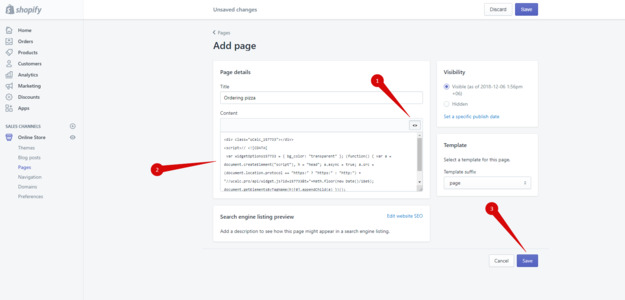 Your calculator is ready!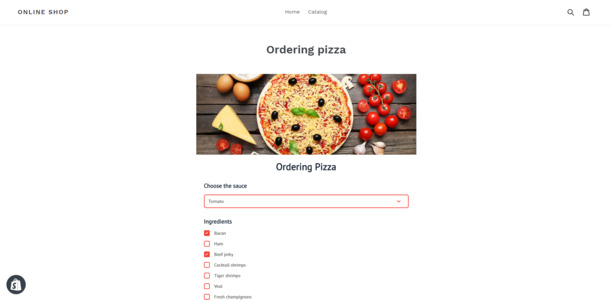 uCalc
25.05.2019