Joomla
Installing the plugin
In the admin panel of your Joomla website, navigate to Extensions > Manage > Install: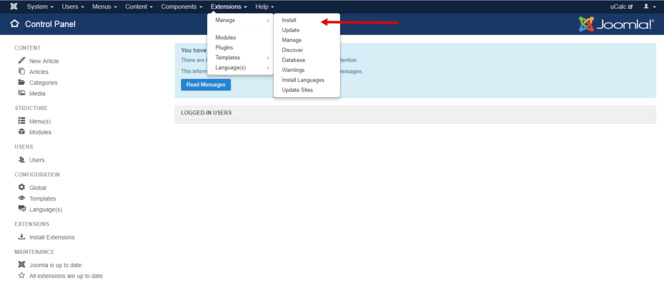 Then upload the downloaded plugin archive to Joomla:
Connecting your uCalc account
In the plugin settings, click on the Connect account button:
Connect the account to your Joomla website:
If you already have an account, the connection will be performed automatically. If not, you'll be offered to create one.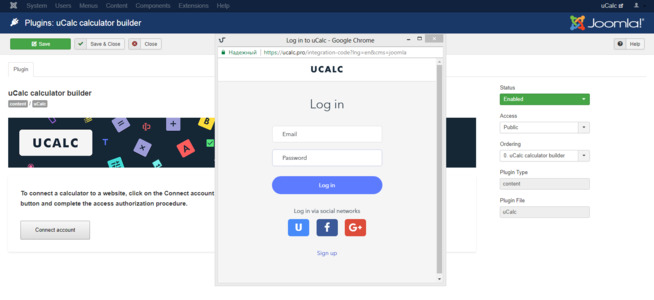 Adding the form to the page
Go to the articles' editor (this page is called Articles: New), and click this button:
In the window that will appear, choose a calculator from the drop-down list and click Embed:
In the editor window, you'll see an operator for displaying:
Publish the page. Now your form is ready to go!